It's a Great Day for Golf ™
Regular price
$314.00 USD
Regular price
Sale price
$314.00 USD
Unit price
per
Sale
Sold out
It's a Great Day for Golf ™
With a full-sized mallet head shape, the 003 model provides the maximum amount of forgiveness and stability possible in a putter head. The 003 has face balanced and 20 degree toe hang options.
The perfect putt. It's simple, really. The graceful pendulous motion, the connection that rolls up the shaft and into your hands, the ball rolling into action, tracking until it vanishes beyond the horizon of the pale white cup. Those are the feelings we needed from our putters, so we spent years searching for the best way to make a putter, with no cost cutting, and no wasted frills that offer little in terms of performance. They need a solid block of steel with the perfect weighting, the right amount of toe hang for the arc of their swing, and a double milled face to get the ball rolling instead of skidding. That's it. So that's what we did.
Sub70 putters are produced using the most advanced technological methods and without regard for manufacturing cost, because they are that important. Every Sub 70 putter is CNC milled from a solid billet of 1045 carbon steel, which through testing we have found provides the best sound and feel combination possible. There are no welds, no castings, and no inconsistencies in our putters. The faces themselves are double milled, with a tour face design that provides the perfect roll on all but the most off-center strikes. Our putters are heavier than average, which we believe offers better feel and roll on average, and promotes a better putter swing. 
Each Sycamore Series Sub70 putter will come with a Sycamore Series Headcover.
The Sycamore 003 is a mallet that would fit in at the most formal of events. The mallet shape provides for maximal stability and forgiveness, with massive increases in MOI, and the 3 alignment marks assist the player in finding their aim, but unlike many of its ilk, the 003 is still pretty to look at.
Shipping & Returns

Complete Putter

You may return a complete putter within 30 days of shipment for refund. Any shipping fees incurred are not refundable.


Custom Putters
For custom putters, since Caliber Golf putting solution is customized to each player, we do not offer refunds once the putter head has been assembled on the grip. It is not recommended to switch putter heads after one has been installed. If for some reason, you are unhappy with the product, please call or email us directly and we will address your concerns. We want you to be happy with all Caliber Golf putting solutions.

 
Share
View full details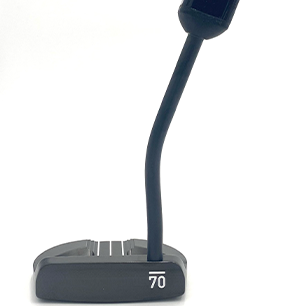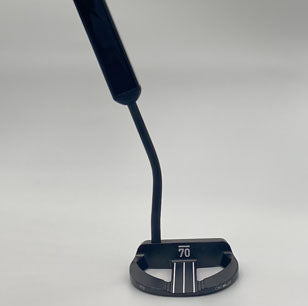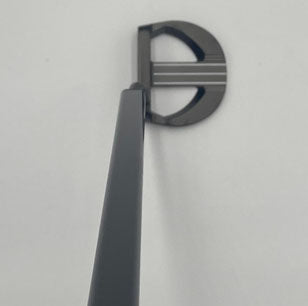 Fitting Length Guide
If you are wondering what legth the putter should be at we recommend adding up to 1" to your current setup.
Flat Rate Shipping

$10 shipping rate for products shipped inside the Continental United States.

Warranty

1 year product warranty, which covers defects that could happen during the normal course of play.